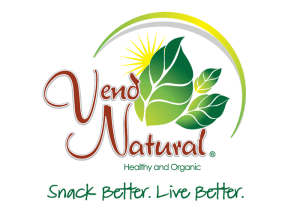 Contact: Anya T. Harris, 410.340.3354 / anyath@vendnatural.com
Vend Natural Launches Fresh New Website!
Visit www.vendnatural.com
Annapolis, MD – Mar. 2, 2017 – America's oldest healthy vending company – Annapolis, MD-based Vend Natural – has launched a brand new website, announced the company's CEO William H. Carpenter, Jr. The new site – www.vendnatural.com – was launched today after months of design and development. The site reflects the company's mission of providing healthier alternatives to traditional chips and soda in vending locations and on-site workplace lunch areas throughout the country.
"I am delighted to share with our customers, partners and the public our newly-designed website," said Carpenter. "It was time for us to reflect on our experience and provide simpler, more direct access to our healthy snacking solutions, highlight our mission as a company, as well as how to partner with us and bring Vend Natural to more people."
Demand for healthier snacks and beverages has increased significantly over the past five years, as employers now recognize the importance of wellness to their organization. Vend Natural is the oldest healthy vending company in the country and now operates in 25 states and the District of Columbia serving more than 2 million people.
Vend Natural (www.vendnatural.com) specializes in bringing customized, healthful vending programs to large public school districts, prominent higher education institutions, hospitals and workplaces across the country. The company's solution features the latest technological advancements in vending, including: energy efficient machines with touch screens; a broad array of payment options; and real-time inventory management systems providing the company with 24/7 sales information.
Vend Natural's machines carry a wide selection of healthy snacks such as all-natural chips and popcorn, low-fat health bars, high-protein nuts, trail mix, dried fruits and a full range of whole grain, low-sugar snacks. All of the products available through Vend Natural meet or exceed federal, state and school nutritional standards for calories, fat, vitamins, fiber, sodium and more.
"To reach more people interested in starting their own Vend Natural business or bringing our program to their organization, it was paramount to redesign our website and leverage our social media platform," said Vend Natural's V.P. of Operations, Hans Lutkefedder. "We are committed to changing how America snacks and invite all who want to learn more to visit us at www.vendnatural.com."