2 Million+ Customers • 25 States and Growing • Coast to Coast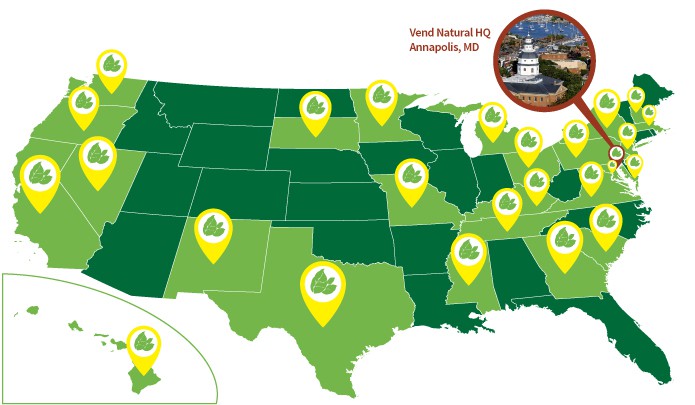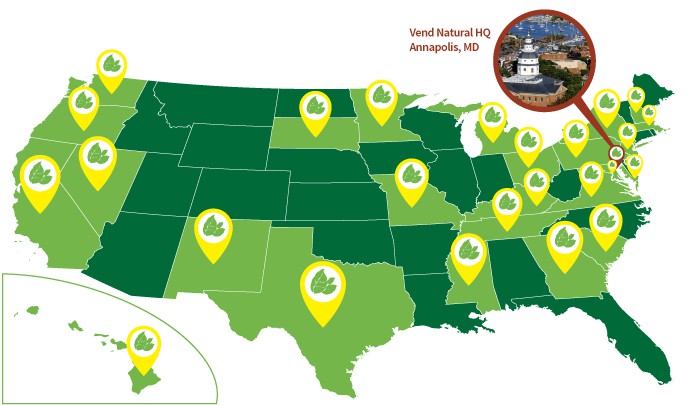 Vend Natural's Annapolis, Maryland-based management team is comprised of seasoned professionals from vending, technology, real estate, operations and marketing communications. We are all entrepreneurs with successful track records in creating start-up companies as well as experienced in operating public companies.Vend Natural attracts talented, successful business men and women across the country to become distributors of the company's healthy snacking program in key markets coast to coast. Today, Vend Natural's healthy snacking program is operated throughout the nation through its strong distributor partner network.
WILLIAM H. CARPENTER, JR.
CEO
DIRECTOR
William H. Carpenter, Jr. is a successful business executive and entrepreneur with a career marked by numerous distinctions in several industries.  Inspired by his experience with the Rouse Company, Mr. Carpenter co-founded and served as President/Chief Operating Officer and Chief Brand Builder of Prime Retail (NYSE) from 1988 to 2000.  During this time, Prime Retail became the leading developer of manufacturers' outlet malls nationwide.  As President, Mr. Carpenter led the team that took the company from three initial employees to over 1,400 employees and a listing on the New York Stock Exchange, which raised more than $280 million. In 2009, Simon Properties acquired Prime Retail for $2.4 billion. Mr. Carpenter holds interest in 37 shopping centers throughout the United States and a partner with the Simon, which owns Mall of America in Minneapolis.
Throughout his real estate development career, Mr. Carpenter received numerous distinctions, including Developer of the Year and the Award of Excellence for Off-Price Development from Value Retail News.   Mr. Carpenter was also awarded Ernst & Young's 1995 Entrepreneur of the Year award for Maryland Real Estate. Recently, Mr. Carpenter accepted the Entrepreneur of the Year award for Vend Natural for its growth and mission to replace traditional vending machines with natural and organic snacks and beverages in schools, hospitals, business and other venues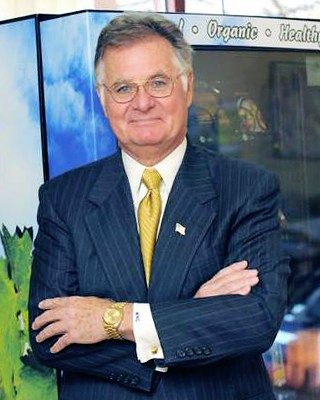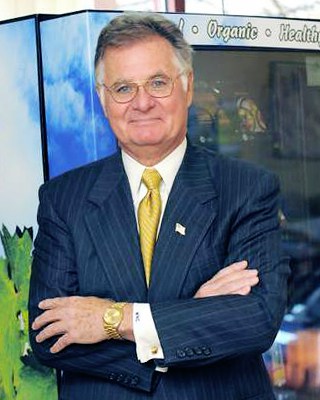 KENNY MIZEL
PRESIDENT
DIRECTOR
Kenny Mizel is a President of Vend Natural. With more than three decades of experience in senior positions across a spectrum of retail businesses, Kenny Mizel brings a depth of understanding about product assortment and selection and retail operations. From 1996 to 1998, Mr. Mizel served as President and COO of Imaginarium, the leading educational toy retailer in the U.S. until the company was sold to Toys R Us. Prior to this, Mr. Mizel held other CEO positions with other leading high-end specialty retailers including Designer Connection, Rodier Paris and He-Ro Group (NYSE). As top executive for these companies, he was responsible for overall operations and long term planning.
Mr. Mizel has a passion for retail and utilizes keen analysis, insights and a team approach to drive organizational improvements and implementation of best practices for the companies he leads. In addition to his role with Vend Natural, Mr. Mizel is a Direector with Global Merchandise, an international wholesaler and product manufacturer. Mr. Mizel is active in his community and involved with numerous trade organizations.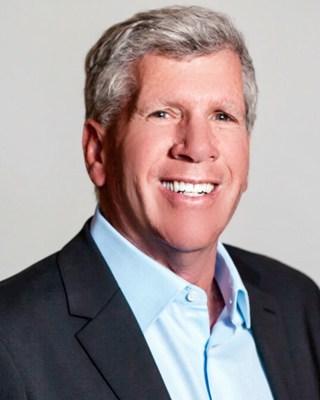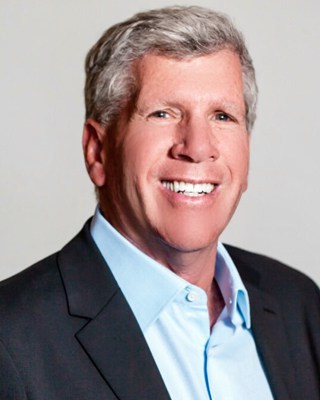 CHRISTOPHER A. SCHRAND
CHIEF FINANCIAL OFFICER
DIRECTOR
Christopher Schrand is a Certified Public Accountant with experience in both corporate and public accounting.  Mr. Schrand previously served as the Vice President and Controller of TeleCorp PCS, a wireless telecommunications service provider with over one million subscribers throughout the United States and Puerto Rico.  Mr. Schrand has extensive experience in complex financial transactions including debt and equity offerings, mergers, acquisitions and dispositions.  During Mr. Schrand's tenure as part of the senior management team at TeleCorp PCS, the company completed debt and equity transactions totaling in excess of $1.5 billion, merger and acquisition transactions totaling in excess of $4.5 billion and the ultimate sale of TeleCorp PCS to AT&T Wireless in a transaction valued in excess of $7.0 billion.  Prior to joining TeleCorp PCS, Mr. Schrand was a manager in the Assurance and Business Advisory Services practice of PricewaterhouseCoopers in Washington, D.C.  Mr. Schrand is a certified public accountant in the State of Maryland and has bachelor degrees in both finance and accounting.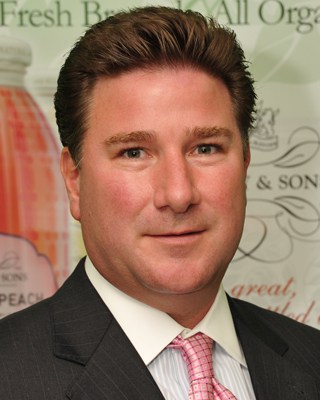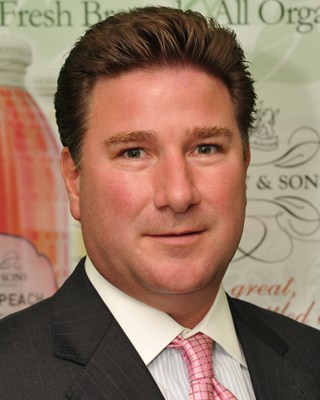 HANS LUTKEFEDDER
VICE PRESIDENT, OPERATIONS
Hans Lutkefedder directs operations, with oversight of acquisition of new locations, management of the corporately-owned machines, and the startup of new distributorships around the county. Mr. Lutkefedder assists in developing the business strategy for the company, including expansion into new concepts and creating custom solutions for customers nationwide. He also leads the RFP response team and has secured large, high profile contracts with public school systems and higher education institutions across the country. Under his direction, Mr. Lutkefedder successfully returned sales to a 5-year high within 24 months of assuming oversight of the vending program at University of Virginia. He joined Vend Natural in June 2010 and has a background in retail and healthcare. In addition to being an Eagle Scout, Mr. Lutkefedder holds a bachelor's degree in biology from Dickinson College and a certificate from Harvard Business School. Mr. Lutkefedder currently serves on NAMA's (National Automatic Merchandising Association) Millennial Advisory Board.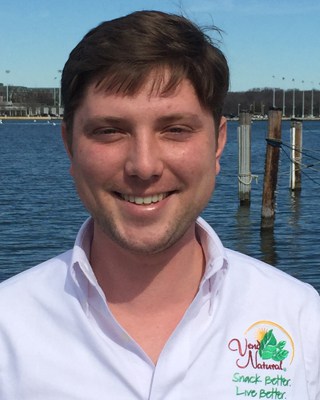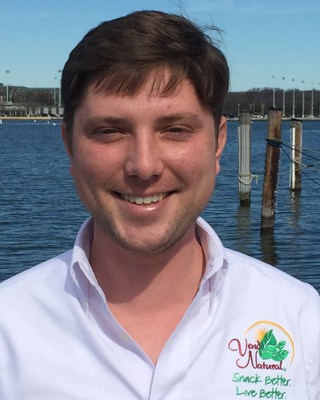 ANYA T. HARRIS
DIRECTOR OF MARKETING COMMUNICATIONS
Anya T. Harris brings to her position with Vend Natural more than 25 years of experience in business management, capital raising/nonprofit fund raising, sales and marketing communications (including digital/online), including serving for more than a decade in retail/real estate businesses in senior executive positions. During her career, Harris has represented more than 35 Fortune 500 clients across many industries, including healthcare, consumer products, retail, technology, hospitality, media, sports, tourism and non-profit.  In her most recent assignments, Ms. Harris served as Director of Individual Giving for the World Food Program, Vice President/Director, Capital Campaign for the Vietnam Veterans Memorial Fund ($100 million capital campaign to build an Education Center on the Mall in Washington, DC) and acting marketing director for United Way.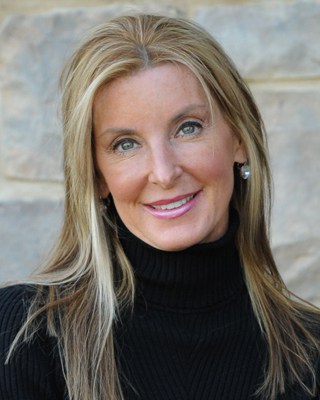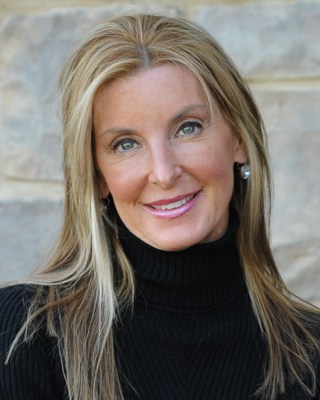 DALE MACKINNON
LOCATION SPECIALIST
Dale Mackinnon is responsible for both the acquisition of new vending locations and maintaining existing locations nationwide in partnership with the company's distributors. Ms. Mackinnon's past professional pursuits included serving as Vice President of one of the nation's largest employment networks assisting individuals with disabilities to find equal employment opportunities. Now, Ms. Makinnon is proud to be a part of the growing movement to bring healthy snacking and beverage solutions to communities across the country.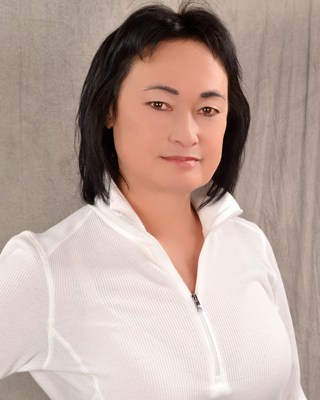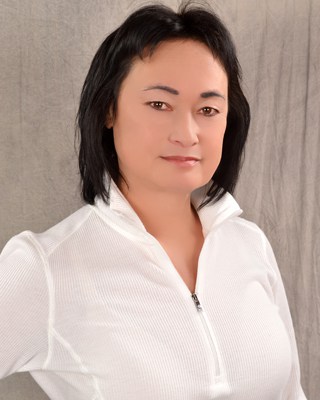 MICHELLE GOOGIN
Human Resources and Customer Relations Director
Michelle Googin is responsible for the implementing the company's human resources policies, overseeing customer relations and managing AP and AR. Ms. Googin leads the new customer on-boarding program and is often the first point of contact with customers and distributor partners with question on operations, technology and financials. Ms. Googin's past professional pursuits included serving as Senior Corporate Recruiter for Vocus, Inc. for five years. Ms. Googin is active in her community and with other organizations including Children's National Medical Center.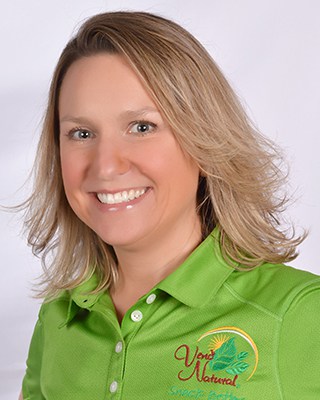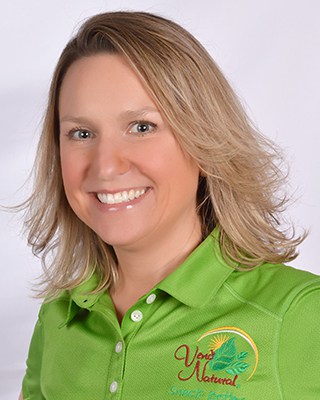 OUR MISSION
Vend Natural is a national vending company offering healthy vending, water, coffee, and micro market solutions through its corporate locations and nationwide network of successful distributors.
Vend Natural is passionate about changing how people at school, work and at play are snacking. The oldest healthy-only vending company in business, Vend Natural leverages the latest technologies to provide our customers with an affordable, customized nutritional program with the healthiest snacks drinks and fresh foods available. Vend Natural and its distributor partners operate coast to coast with a driving commitment to delivering the best customer experience possible. Data drives everything we do, and knowing what's selling and what's not 24/7 allows us to make real time adjustments to the products offered ensuring everyone profits. Today, more than 2 million people enjoy Vend Natural's healthy snacking program in 25 states coast to coast, and we are growing strong.